How to choose a laser marking machine?
2021-07-29 11:40:45

Laser marking machines have been extremely common in industrial applications, At present, the applications of laser marking machines include electronic cigarettes, hardware products, pharmaceutical/liquor packaging, building ceramics, beverage packaging, rubber products, electronic components, leather, integrated circuits ( IC), electrical appliances, mobile phone communications, tool accessories, precision equipment, glasses and watches, jewelry, auto parts, building materials, PVC pipes, medical equipment and many other areas of graphics and text marks, thereby leaving permanent marks on the surface of the workpiece.
The industry has different requirements for marking effects, and the type of laser marking machine selected is also different according to the specific material. How to choose a suitable laser marking machine in the face of numerous laser equipment? (Marking Machine China Supplier)

1.color fiber laser marking machine
Used for stainless steel color marking.
The principle is to use a thin film analyzer to analyze the surface of the stainless steel laser spray paint, and it is found that under the action of the laser, a thin film will be produced on the surface of the stainless steel. when light hits the surface of the film after the laser action is different colors are generated. What kind of light is strengthened when it interferes depends on the thickness of the stainless steel oxide film, When the light of one of the colors is intensified, the surface of the thin film shows the enhanced color.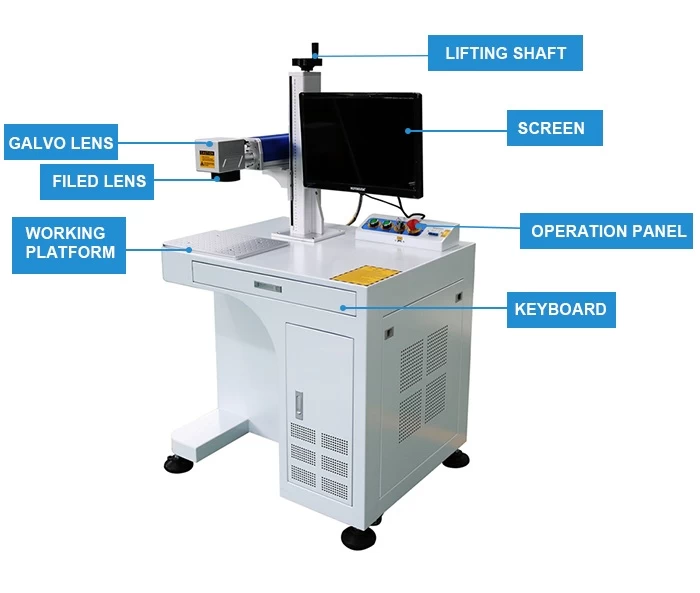 2. CO2 laser marking machine
Adopts CO2 radio frequency laser and high-speed scanning galvanometer system. The whole machine system has high marking accuracy, fast speed and stable performance, and can be applied to large-scale online processing flow production lines.
China CO2 Laser Marking Machine Application industry:Widely used in food and beverage, cosmetics, medicine, cigarettes, electronic components, clothing, craft gifts and other industries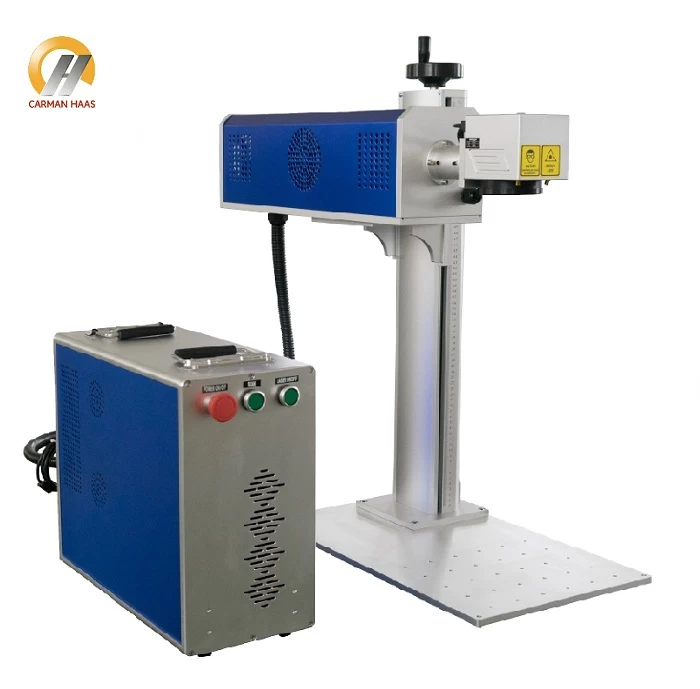 3.Portable Mini Fiber Laser Marking Machine

Fiber Laser Marking Machine adopts highly integrated fiber laser and high-speed scanning galvanometer. The output power is stable, the optical mode is good, suitable for fine and precise marking; small size, full air cooling, no consumables, maintenance-free, to meet the needs of industrial continuous work;suitable for all kind of metal, industrial plastic, electroplates, metal-coated materials, rubbers, ceramics and so on.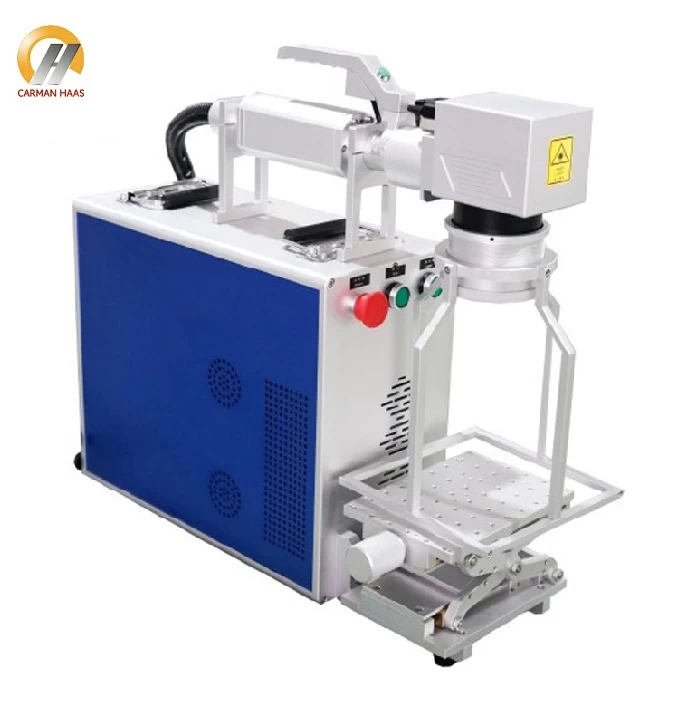 4.3D Dynamic marking and engraving machine

is suitable for engraving of three-dimensional products with large arc and high drop. It is equipped with three-axis control "3-AXIS" to control the focal length freely. It can be engraved on any shape with high precision.Can choose 3D curved surface marking, relief, visual positioning system, dynamic assembly line marking and other functions.Users can also select automatic loading and unloading sub-system, which significantly saves setup time and the labor cost.It adapts to the major range of industrial parts organic and non-organic material, including metal, glass, ceramic, graphite, plastics, rubber, engineering plastics, electroplating materials, fiber and composite.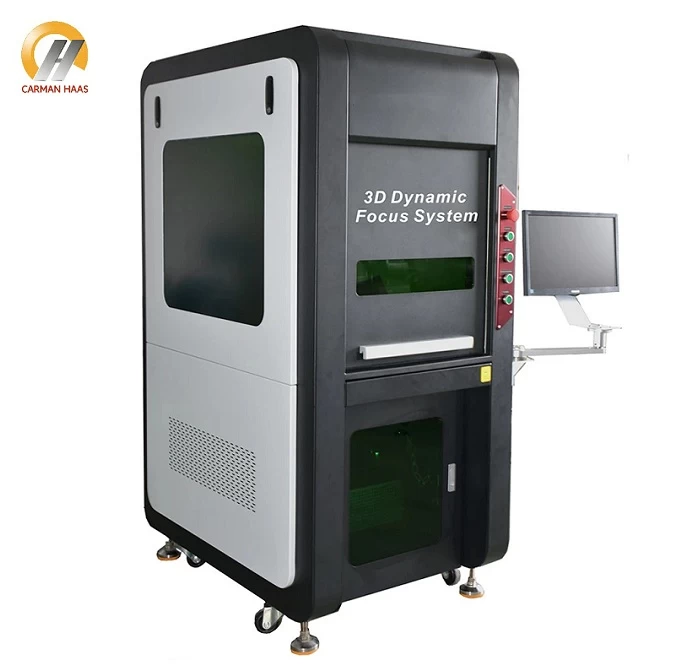 If you are not sure whether your material will be suitable for marking, send it in for (Fiber Laser Marking Machine Manufacturer China CARMAN HAAS) a free material testing study by our applications experts.